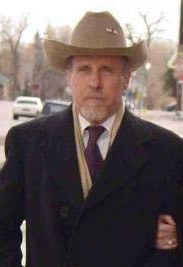 "Partisans of the political vision and the moral ideal implied in the modern 'version of the universal' view the ultimate perfection of the European Union as the necessary foundation of the new world order on which they intend to raise a Temple of Humanity, a secular House of Many Mansions in which each of the nations of the world will have its own room. Once the foundation is solidly in place, the next order of business will be to ensure that each and every nation is converted to the religion of Democracy, with its subsidiary doctrines of human rights, inclusivism, social and economic equalitarianism, diversity through uniformity, official secularism and so on. Clearly the establishment of world democracy can be accomplished only in the way Stalin learned world socialism could be established: one country at a time."
▪ Chilton Williamson Jr., "The World Goes It's Way" Chronicles Magazine (April 2014) extract from page 36.
SydneyTrads is the internet portal and communication page of the Sydney Traditionalist Forum: an association of young professionals who form part of the Australian paleoconservative, traditionalist conservative, and independent right.