… it does appear to be a worthwhile attempt to create a more
genuinely traditionalist political space in Sydney.
– Mark Richardson of OzConservative (30 IX 2012)
… mixes elements of the neoreactionary movement, paleoconservatism,
traditionalist Christianity, and the European New Right in its publications and events.
– Jason Wilson paraphrasing Reid Ross at The Guardian (10 II 217)


SydneyTrads is the internet portal and communication page of the Sydney Traditionalist Forum, an association of "old school" conservative, traditionalist and paleoconservative individuals who live, work and study in Sydney, New South Wales.
To our knowledge, the Sydney Traditionalist Forum is the first organised traditionalist community in the Sydney region, and the first explicitly paleoconservative-leaning association in Australia. We are the only local group that embraces the political currents of contemporary dissident and classical reaction. We receive no public funding, are not affiliated to any political party or group, and are endorsed by no-one other than our members and supporters. While we are a fellow of the Hestia Society for Social Research (the peak representative body of contemporary neoreaction) we nevertheless operate as an autonomous association.
Attendees at our functions and events include students, recent graduates and young professionals. Many of these were engaged in university politics, some are members of major political parties today or engaged in grassroots civic campaigning. All of us share an interest in the cultural direction Australia has taken since the soixanthuitards took over the institutions of state and civil society. We acknowledge the uniqueness of Occidental civilisation and despair at the passivity of our national "leaders" while the destruction of our cultural icons continues unabated.
Our purpose is to educate, inform and challenge prevailing assumptions about the nature of man and society, while creating an environment where strategies for local paleoconservative campaigning can be discussed and organised. We provide a forum where ideas once understood to be common sense can be exchanged, debated and discussed, unfettered and ungagged by modern liberal thought-control:
When the institutional and cultural Left dominates all facets of mainstream public life, we are the sidestream. We are the counter-counter-culture. We are the return to normalcy.
Although many of our friends, associates and attendees at our functions may come from different rightist schools of thought, our policy is to create a forum within which ideas can be challenges, tested and debated in a collegiate atmosphere of mutual respect. We do not necessarily endorse or agree with the entire worldview of any one faction, but we recognise that all camps of the political and cultural sidestream share a common concern over the moral bankruptcy of the dominant establishment party blocs. We are of one mind insofar as we seek to rejuvenate a decayed system that has failed our civilisation, our nation and our people.
"It is our mission to foster open debate among different currents of rightist thought, as they confront modernity. We believe that the Truth can only be obtained by an honest and sincere exchange of views, unfettered by the tyranny of thought control. The variety of opinions contained here create a rich and vibrant intellectual environment. The only toxic ideology of the twenty-first century is the inverted virtue of wilful blindness and enforced ignorance." – The Convenor.
SydneyTrads will be updated on an ad hoc basis as functions and events are organised.
Contributing Writers
2012 to Present
The following is a list of writers and contributors to SydneyTrads and the Sydney Traditionalist Forum's various events, including the annual Symposia, and the Quarterly Inquiry Series. Links to the literature that contributors have had published are contained in their author biographies. Selected books that may be of particular interest to readers have been highlighted in the left sidebar on this webpage.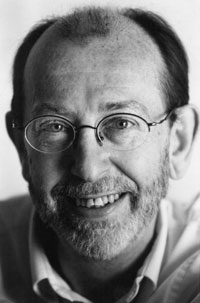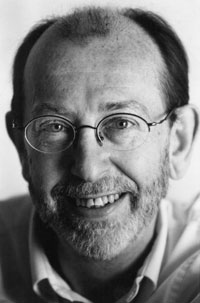 Prof. ALAIN de BENOIST was born in 1943, lives in Paris. At the University, he has studied philosophy, political science, law and history of religions. He is the editor of the journals Krisis and Nouvelle Ecole, and the co-editor of the magazine Eléments. His main interests are political philosophy and history of ideas. He has published more than 100 books, 600 interviews and 2,000 articles. His latest book is Au-Delà des Droits de l'Homme (Pierre-Guillaume de Roux, 2016).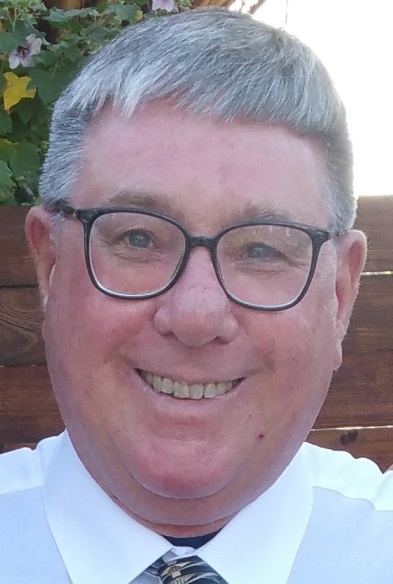 Prof. THOMAS F. BERTONNEAU is an American intellectual and professor. He has taught at a variety of institutions, and has been a member of the English Faculty at State University of New York, Oswego, since 2001. His articles and essays have appeared in a diverse array of scholarly journals including William Carlos Williams Review, Wallace Stevens Journal, Studies in American Jewish Literature, North Dakota Quarterly, Michigan Academician, Paroles Gelées: UCLA French Studies, and Profils Americains. He was a major contributor to the English section of The Brussels Journal. More recently, his work has appeared in The University Bookman, The John William Pope Center for Higher Education Policy as well as the websites The People of Shambhala and The Orthosphere. He co-authored with Kim Paffenroth The Truth is Out There – Christian Faith and the Classics of Science Fiction (Brazos Press, 2006).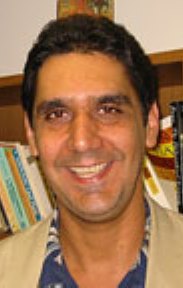 Prof. PEDRO BLAS GONZÁLEZ is Professor of Philosophy at Barry University, Miami Shores, Florida. He earned his doctoral degree in Philosophy at DePaul University in 1995. Dr. González has published extensively on leading Spanish philosophers, such as Ortega y Gasset and Unamuno. His books have included Unamuno: A Lyrical Essay (Floricanto Press, 2007), Ortega's 'Revolt of the Masses' and the Triumph of the New Man (Algora Publishing, 2007), Fragments: Essays in Subjectivity, Individuality and Autonomy (Algora Press, 2005) and Human Existence as Radical Reality: Ortega's Philosophy of Subjectivity (Paragon House). He also published a translation and introduction of José Ortega y Gasset's last work to appear in English, "Medio siglo de Filosofia" (1951) in Philosophy Today Vol. 42 Issue 2 (Summer 1998).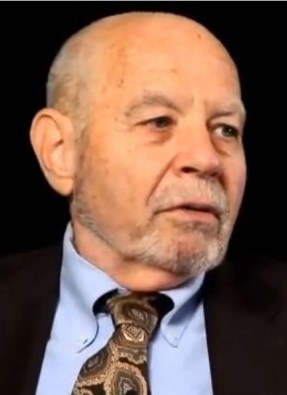 Prof. PAUL E. GOTTFRIED is Raffensperger Professor of Humanities Emeritus at Elizabethtown College (Elizabethtown, Pennsylvania, USA), the author of eleven books, plus numerous essays and book reviews, mostly dealing with political theory, modern European history and American political movements. His works are widely read and discussed in translation in Eastern Europe but receive far less notice in the US, where Professor Gottfried happens to reside. His work has included After Liberalism: Mass Democracy in the Managerial State (Princeton University Press, 1999) The Strange Death of Marxism: The European Left in the New Millennium (University of Missouri Press, 2005) Conservatism in America: Making Sense of the American Right (Palgrave Macmillan, 2007) Leo Strauss and the Conservative Movement in America (Cambridge University Press, 2012) War and Democracy (Arktos, 2012).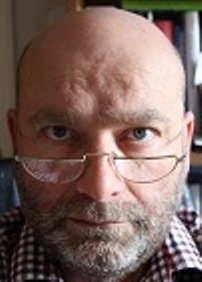 Prof. PETER KING is Reader in Social Thought at De Montfort University, Leicester, UK. He has written widely on conservatism and antimodernism. His chief concern is to argue against political radicalism and for the conservative disposition. His recent works include Reaction: Against the Modern World (Imprint Academic, 2012), The Antimodern Condition: An Argument Against Progress (Ashgate, 2014), Keeping Things Close: Essays on the Conservative Disposition (Arktos, 2015) and Here and Now: Some Thoughts on the World and How We Find It (Arktos, 2015). Peter blogs occasionally at AntimodernCondition.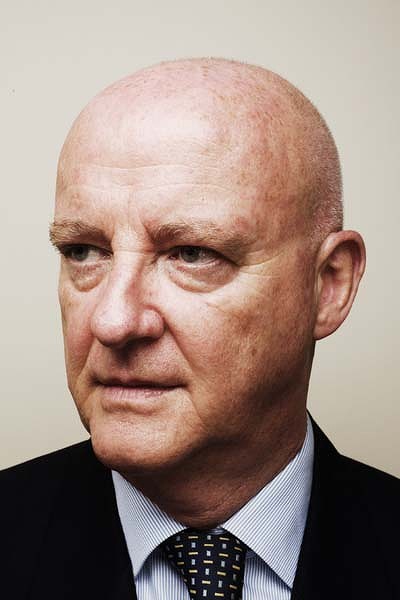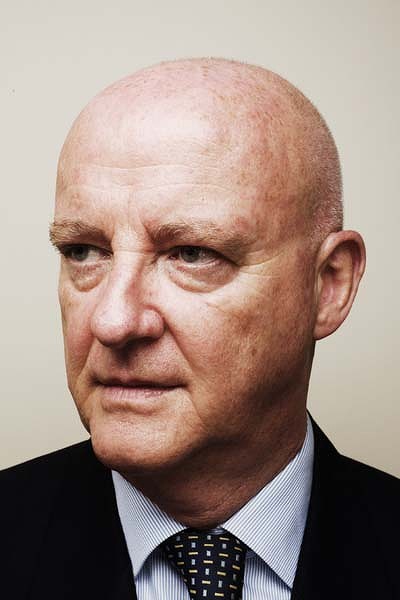 Prof. BARRY SPURR was educated at Canberra Grammar School and the Universities of Sydney and Oxford. He was a member of the Department of English at the University of Sydney for forty years and was Australia's first Professor of Poetry and Poetics. Professor Spurr's numerous books and other publications cover the fields of literature, and theological and liturgical aspects of it, from the Renaissance to contemporary poetry. His best known monographs are Studying Poetry (Palgrave Macmillan, 2006) which is now in its second edition, See the Virgin Blest: Representations of the Virgin Mary in English Poetry (Palgrave Macmillan, 2007) and, most recently, 'Anglo-Catholic in Religion': T.S. Eliot and Christianity (Lutterworth, 2010).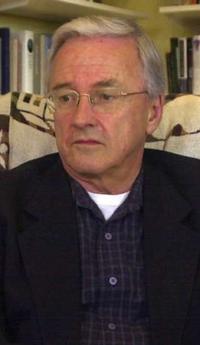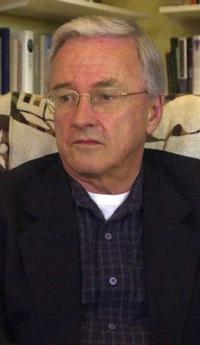 Ass. Prof. ANDREW W. FRASER was born, raised, and educated in Canada and the United States of America. He taught constitutional law and legal history for many years at Macquarie University, Sydney Australia and is the author of The WASP Question (Arktos, 2011) an inquiry into Anglo-Saxon identity in the context of the modern, globalising world. His Dissident Dispatches (Arktos, 2017) is based on his recent experience earning a Bachelor of Theology degree from Charles Sturt University.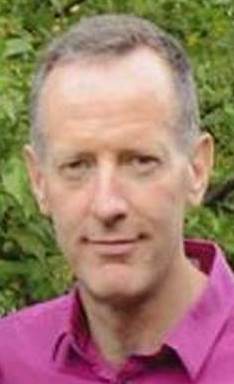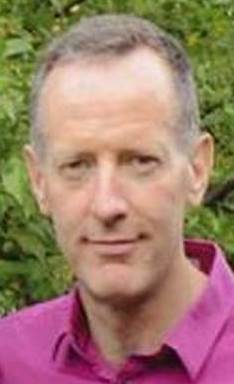 Adj. Prof. RICHARD COCKS teaches philosophy at SUNY Oswego. Originally from Christchurch, New Zealand, he is presently based in the United States. Dr. Cocks is an editor and regular contributor at the Orthosphere and has been published at The Brussels Journal, People of Shambhala, The John William Pope Center for Higher Educational Policy and the University Bookman.
Dr. F. ROGER DEVLIN is the author of two books, Sexual Utopia in Power – The Feminist Revolt Against Civilisation (CounterCurrents, 2015) and Alexander Kojève and the Outcome of Modern Thought (Rowman & Littlefield, 2004).
Dr. ALASTAIR PAYNTER received his doctorate in History at the University of Southampton. His research interests include Victorian and Edwardian political culture, and the history of conservatism and classical liberalism.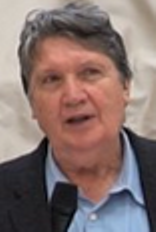 Dr. TED SADLER was born and currently resides in Sydney. Now retired, he lectured in philosophy at the University of Sydney, The Australian Catholic University, and the Catholic Institute of Sydney. He specializes in modern German philosophy and is the author of Nietzsche: Truth and Redemption – Critique of the Postmodernist Nietzsche (Bloomsbury, 2000) and Heidegger and Aristotle – The Question of Being (Bloomsbury, 2000).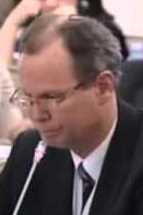 Dr. FRANK K. SALTER received his PhD in Australia (Griffith University) but spent most of his career at the Max Planck Institute for Behavioural Physiology in Germany. Frank has taught in Britain, the US, Central and Eastern Europe. His books include Emotions in Command: Biology, Bureaucracy, and Cultural Evolution (Transaction, 2008) dealing with organisational behaviour and On Genetic Interests: Family, Ethnicity and Humanity in an Age of Mass Migration (Transaction, 2006) an evolutionary theory of ethnic solidarity and conflict. He has recently also published two volumes of his collected essays which were published in Quadrant magazine: The War on Human Nature in Australia's Political Culture (Social Technologies, 2017) and The Aboriginal Question – Australian Racial Politics of Indigenous Recognition and Anglo De-recognition (Social Technologies, 2018). Now returned to his native Australia, Frank consults on policy and management issues.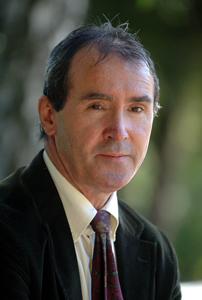 Dr. TOMISLAV SUNIĆ is a Croatian-American writer, translator and academic who taught at the Anglo-American College in Prague. Between 1993 and 2001, Dr. Sunić served in the Croatian diplomatic corps in Zagreb, London, Copenhagen and Brussels. He received his doctorate in political science from the University of California, Santa Barbara and is one of the exponents of the Nouvelle Droite movement in Europe. Among his various publications, which have appeared in Le Monde, Frankfurter Allgemeine Zeitung, Washington Times, and the New York Times, he is also the author of Homo Americanus – Child of the Postmodern Age (BookSurge, 2007) and Postmortem Report: Cultural Examinations from Postmodernity (IronSky, 2010).
Dr. KRZYSZTOF URBANEK is a scholar of the work of Nicolás Gómez Dávila and has dedicated his career to translating the work of the Colombian reactionary thinker from Spanish into Polish. His latest work is the 1054 page volume Scholia do Tekstu Implicite (Furta Sacra, 2014).
R. BRENNAN is a free-lance writer with a particular interest in literature, language and perennial wisdom. Originally from Sydney, he is currently living in Europe.
M. W. DAVIS is a native Bostonian who studied at the University of Sydney, during which time he formed part of the local traditionalist scene. He was an officer of the Australian Monarchist League, but has since returned to the United States where he is editor of the Catholic Herald.
MAX DENKEN was born and lived until the age of ten in Communist-era Poland. He has since lived or commuted to work (in television) in 26 countries — as of 1969, as an American. Denken has university degrees in Economics, Political Science, Mass Media, and Film. Living in Japan until 2015, under the pen name Takuan Seiyo he wrote extensively in European and U.S. dissident media about the decay of the West as seen from the traditional East. As his native surname has more consonants than vowels, and in either of his ex-Japan home continents the hard Cultural-Marxist Left is in control, and uses it to persecute authors who challenge its totems and taboos, he now writes under a different pen name more indicative of his Central-European roots.
JOHANNES EKJORD is a student at the University of Oslo, Norway, where he is doing a Master Degree in history.
DOMINIK GIEMZA is a legal practitioner and the co-host of Carpe Diem Radio's regular segment: the "Conservative Song".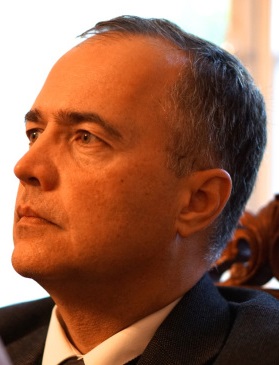 VALDIS GRINSTEINS is an international activist working with the Tradition Family Property organisation founded by Plinio Corrêa de Oliveira. While Valdis is predominantly based in Eastern Europe and South America, on those occasions he has visited Australia he has had a close working relationship with the Sydney Traditionalist Forum and local reactionaries in the Sydney region.
ALASTAIR HERMANN is the son of Christian Missionaries who grew up in Papua New Guinea, observing firsthand the deleterious effects of modernity and democracy upon a nation little older than he was. Observing the same insidious effects at play in Australia, he now researches and occasionally writes internally for the Neoreationary community.
EMILE N. JOSEPH is the author of the short novel A Love that Spans the Ages (Nightlight Books, 2014). He teaches English to adult migrants living in Sydney, is fluent in several languages including French and shares a passion about all things connected to linguistics.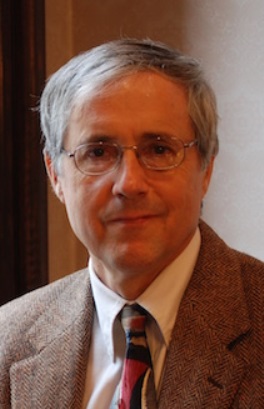 JAMES KALB is an attorney and writer living in Brooklyn, New York. A Catholic convert, he has written on politics, culture, and religion for a number of publications in Europe and the United States. He is the author of two books, The Tyranny of Liberalism: Understanding and Overcoming Administered Freedom, Inquisitorial Tolerance, and Equality by Command (ISI, 2008), and Against Inclusiveness: How the Diversity Regime is Flattening America and the West and What to Do About It (Angelico Press, 2013).
THURLOW KENT is a Sydney based Traditionalist writer with antiquarian interests.
CECIL LANSDOWNE is a student of politics and a conservative grass-roots campaigner in the Sydney region.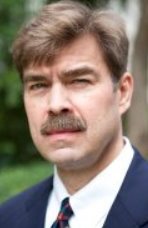 KRISTOR J. LAWSON has worked as a countertenor, whitewater boatman, woodcutter, hermit, and for the last 35 years as a financial advisor. He is married, a father of three and grandfather of two. He began writing for the public at View from the Right in 2009, and at his present blog, The Orthosphere, in 2012.
URHO LINTINEN holds a Master of Social Sciences from the University of Jyväskylä, Finland.
PAUL AUSTIN MURPHY has been published at American Thinker, Broadside News/Brenner Brief, Intellectual Conservative, Human Events, New English Review and elsewhere. His blog is located at Paul Austin Murphy's Philosophy.
MORGAN QASABIAN is a student of history and philosophy at a University in New South Wales.
MARK RICHARDSON blogs at OzConservative, and Australian traditionalist conservative website of social and political commentary. He has been published at the Independent Australian and is the Convenor of the Melbourne Traditionalists network (Melbourne, Australia). Mark Richardson has been one of Australia's chief representatives of traditionalist conservatism in the Anglosphere. He can be found on Twitter (@MarkRichardson2) and Gab.ai (@MelbourneTrads).
DEWI SANT is a pseudonym of a Religion and Visual Arts pedagogue in a prestigious Sydney boys school.
BRETT STEVENS writes on the topics of nihilism, deep ecology, nationalism and anti-work. He favors a society ruled by aristocrats, organized around hierarchy, oriented toward transcendental and realistic purpose, and ruled by culture which requires nationalism. His first book was Nihilism (Manicore Press, 2016).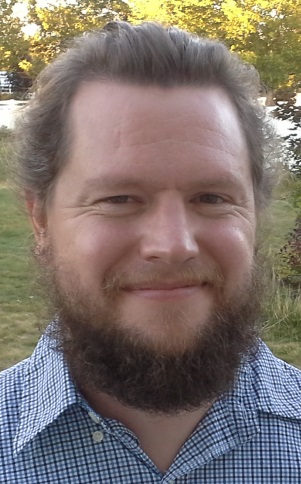 SAMUEL W. THOMSEN is a writer and software developer. His articles have appeared in the Salt Lake Tribune and Studies in History and Philosophy of Science. He actively maintains two philosophical blogs, Wisdom's Wild Garden and Thoughts of a Recovered Philosopher. His recent book, Progress Debunked: The Creation-Destruction Balance and Ancient Wisdom's Primacy (Poise Press, 2017) applies evolutionary logic to human genes and culture to show that social decay is a necessary consequence of lack of Malthusian population pressures and concludes that traditional wisdom has evolutionary superiority to progressive ideals.

LUKE TORRISI is a retired legal practitioner and now an academic researcher and host of Carpe Diem, Sydney's only explicitly Traditionalist and Paleoconservative radio programme broadcasting on 88.9FM, between 8:00 to 10:00pm, Mondays.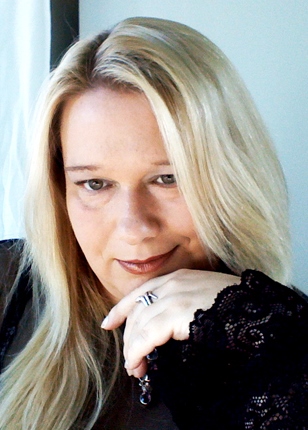 GWENDOLYN TAUNTON was the recipient of the Ashton Wylie Award for Literary Excellence for her first book, Primordial Traditions, a selection of articles from the periodical of the same name which was in operation between 2006 to 2010. The award was presented by the New Zealand Society of Authors and the Mayor of Auckland. The proceeds of the award were used to establish further titles. Both becoming a full time publisher and author, Taunton has worked as the web and graphic designer for the National Centre for Research on Europe and the Delegation of the European Union. Presently she publishes other authors through Numen Books and Manticore Press.
MICHAEL TUNG is a graduate in Ancient History and Political Studies at the University of Auckland and is currently training for registration as a high school teacher.
Symposia of the
Sydney Traditionalist Forum
The Sydney Traditionalist Forum, through its online portal SydneyTrads, will host occasional Symposia on topics that are considered "civilisation defining". These will address issues that go to the root of the present social malaise, touch upon the human condition, Man's place in the world, the future of the Occident, cultural and spiritual renewal, the role of mundane politics within the traditionalist intellectual outlook, the purpose of involvement within the mainstream and methods used for ideological irredentism. Contributors are personally invited to participate and will be selected on the basis of their literary achievements and the role they have played – and continue to play – as opinion shapers within the cultural-political sidestream.
The First Symposium was published on the 17th of October 2015, under the title "quo vadis conservatism; do traditionalists have a place in the current party political system." Contributors included Prof. Paul Edward Gottfried, Prof. Thomas F. Bertonneau, Dr. Frank Salter, Luke Torrisi, Morgan Qasabian, Michael Warran Davis, Michael Tung, Alastair Hermann, Johannes Ekjord, Urho Lintinen, and Valdis Grinsteins.
The Second Symposium was published on the 30th of April 2016, under the title "transcendence: community, nation, civilisation; religious aspects of the present turmoil." This will be the first Symposium with bilingual contributions in French and Spanish (for two dissertations only). Contributors included Prof. Alain de Benoist, Prof. Thomas F. Bertonneau, Prof. Peter King, Prof. Barry Spurr, Dr. Krzysztof Urbanek, Valdis Grinsteins, Kristor J. Lawson, James Kalb, Gwendoyn Taunton, and Michael Tung.
The Third Symposium was published on 11 February 2017 under the title "the future of Western identity: problems and possibilities, obstacles and opportunities." Contributions included Prof. Paul Gottfried, Prof. Thomas F. Bertonneau, Adj. Prof. Richard Cocks, Dr. Tomislav Sunić, James Kalb, Luke Torrisi, Brett Stevens, Michael Warran Davis, Alastair Paynter, Urho Lintinen, and Valdis Grinsteins.
The Fourth Symposium was also published in 2017 under the title "reactionary praxis: how to turn critique and theory into practical use." Contributions include Prof. Barry Spurr, Prof. Thomas Bertonneau, Dr. Frank Salter, Kristor J. Lawson, James Kalb, Mark Richardson, Valdis Grinsteins.
Contribute to SydneyTrads
The Editors of SydneyTrads welcome submissions of essays, news reviews, opinion pieces, and poetry. Submissions should be sent in Word format, with references footnoted or a bibliography included at the end, and absolutely no in-text hyperlinks. For more information, please contact us through our contact form on this webpage.
Citation Style
Any work that appears on our domain which is referenced or cited in third party print material should be referenced or cited in the following convention:
[Name of Writer], "[Title of Piece]" SydneyTrads – Weblog of the Sydney Traditionalist Forum ([Date of publication]) <sydneytrads.com> (accessed: [Date of access]).