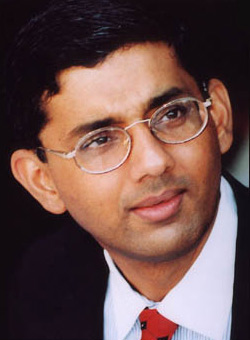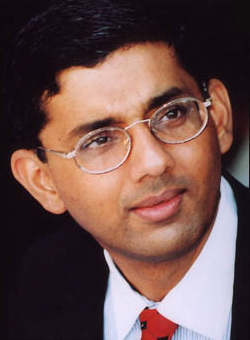 "Typically, the conservative seeks to conserve, to hold on to the values of the existing society. But what if the existing society is liberal? What if the existing society is hostile to conservative beliefs? It is foolish for a conservative to attempt to conserve that culture. Rather, he must seek to undermine it, to thwart it, to destroy it at the root level. This means that the conservative must stop being conservative. More precisely, he must be philosophically conservative but temperamentally radical. This is what we quickly understood at the Review. We recognized that to confront liberalism fully we could not be content with rebutting liberal arguments. We also had to subvert liberal culture, and this meant disrupting the etiquette of liberalism. In other words, we had to become social guerrillas. And this we set out to do with a vengeance."
▪ Dinesh D'Souza, cited in James Panero and Stefan Beck (eds.) The Dartmouth Review Pleads Innocent (ISI Books, 2006) at pages x through to xi.
SydneyTrads is the internet portal and communication page of the Sydney Traditionalist Forum, an association of individuals who form part of the Australian paleoconservative, "traditionalist conservative" and "independent right".