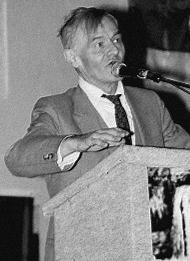 "The system, which is running out of steam, is actually trying to operate a democtomy: a 'restrictive amputation of democracy.' This is where it's gotten. The same logic underlies 'representative trade unions,' even if these are only a minority phenomenon. From Robespierre and the Soviet Union to the Republican Front, it is always the same process, albeit in a soft version today: people do get to vote – it's a democracy, after all – but can only vote for acceptable candidates – those of the party."
▪ Guillaume Faye, Archeofuturism (Arktos, 2010) extract from page 123.
SydneyTrads is the internet portal and communication page of the Sydney Traditionalist Forum, an association of individuals who form part of the Australian paleoconservative, "traditionalist conservative" and "independent right".