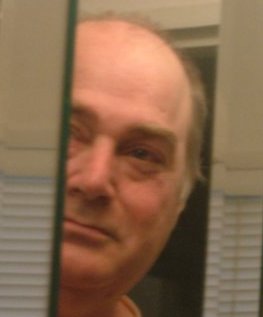 "Is it really possible for a man to go through life, all its tedium, annoyances, conflicts, humiliating compromises, frustrations, and disappointments without the necessary relief and sustenance of beauty, goodness, truth, exaltation, communion with others in love, and the sublime joy often found in marrying, then having and raising children?
"It is possible if a man is more an egoist and solipsist than one engaged in curiosity about others, concerned about their thoughts and feelings. The human is an odd swine: social and anti-social at the same time. If beaten into submissions, broken into hopelessness, he's a depressed functionary, often cunning and depraved. Permitted free reign, he's a selfish bully, an arrogant lout, a remorseless thief.
"Most of us are in the middle bulge of the bell curve, but this age feels as though that curve is flattening and widening, and the middle cannot hold.
"My father says that the only thing that holds us together is the tribe, clan and culture; that race is nothing but an extended family. The solidarity he feels in looking back through the genealogy of his ancestors is obviously that of a family feeling. And that family tree branches and extends widely so that a 1650 ancestor's brother has produced a stranger that lives up the street from him; that they're family if he'd only acknowledge it; and family means sticking together. An attack on one is an attack on all. We are this race, this group, these humans, this heard of people, and we will always know this in our guts until Judgment Day, perhaps."
▪ Mark Butterworth, I Like The White World (Callister Green, 2011) extract from page 129.
SydneyTrads is the internet portal and communication page of the Sydney Traditionalist Forum, an association of individuals who form part of the Australian paleoconservative, "traditionalist conservative" and "independent right".