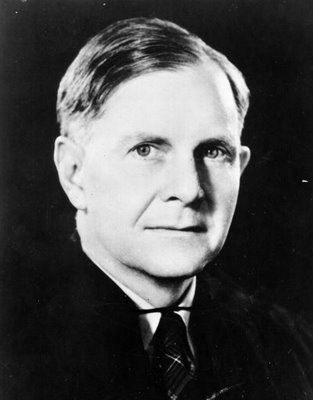 "He identifies himself with a spot of ground, and this ground carries a good deal of meaning; it defines itself for him as nature. He would till it not too hurriedly and not too mechanically to observe in it the contingency and the infinitude of nature; and so his life acquires its philosophical and even its cosmic consciousness. A man can contemplate and explore, respect and love an object as substantial as a farm of a native province. But he cannot contemplate nor explore, respect not love, a mere turnover, such as an assemblage of 'natural resources', a pile of money, a volume of produce, a market, or a credit system. It is into precisely these intangibles that industrialism would translate the farmer's farm. It means the dehumanisation of his life."
▪ John Crowe Ransom, "Reconstructed but Unregenerate" I'll Take My Stand (Harper and Brothers, 1930; Louisiana State University Press, 2006) extract from pages 19 to 20.
SydneyTrads is the internet portal and communication page of the Sydney Traditionalist Forum, an association of individuals who form part of the Australian paleoconservative, "traditionalist conservative" and "independent right".