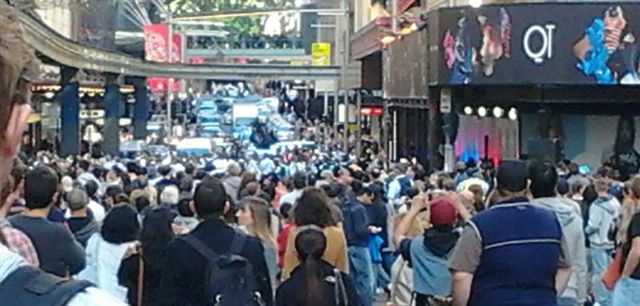 A correspondent on the scene for the Sydney Traditionalists, provided the following brief observation (and the above image) of the recent protest and affray at Sydney's central business district:
I was approaching a café when I was blocked by a crowd of onlooker's avoiding predominantly Middle Eastern men clashing with Police who seemed to be overwhelmed. The violent nature of those protesting quickly escalated as they attacked the Police lined up. I couldn't believe how such violence could occur in the middle of the city, it was unbelievable.
The following are further images sent to us by other witnesses of the protest and its aftermath.
SydneyTrads is the internet portal and communication page of the Sydney Traditionalist Forum, an association of individuals who form part of the Australian paleoconservative, "traditionalist conservative" and "independent right".