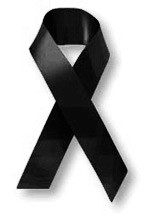 Today is the anniversary of the shooting down of Malaysia Airlines flight MH17 over eastern Ukraine by Russian backed "separatist" rebels.
Out of the 298 victims, 38, the third largest group, were from Australia.
Today we remember them all, their families, and pray that those responsible for this heinous crime are brought swiftly to justice.
– SydneyTrads Editors
SydneyTrads is the internet portal and communication page of the Sydney Traditionalist Forum: an association of young professionals who form part of the Australian independent right (also known as "dissident right" or "outer right").