It is with great sadness that we report the passing of our friend and occasional contributor to SydneyTrads, Professor Thomas F. Bertonneau. News of this loss has come to us somewhat late, the internet notwithstanding; Prof. Bertonneau was taken into the arms of the Lord last week, on the 20th of September 2021, passing into Heaven while asleep after a lengthy struggle with a wasting disease. J. M. Smith of the Orthosphere recounts his friend's words at the news, received from his neurologist, of his pending demise: "I resolved to live – as happily as possible – one day at a time."
Prof. Bertanneau was an American intellectual and cultural commentator. He taught at a variety of institutions, and was a member of the English Faculty at State University of New York, Oswego, since 2001. His articles and essays have appeared in a diverse array of scholarly journals including William Carlos Williams Review, Wallace Stevens Journal, Studies in American Jewish Literature, North Dakota Quarterly, Michigan Academician, Paroles Gelées: UCLA French Studies, and Profils Americains. He was a major contributor to the English section of The Brussels Journal. More recently, his work has appeared in The University Bookman, The John William Pope Center for Higher Education Policy as well as the websites The People of Shambhala and The Orthosphere. He co-authored The Truth is Out There – Christian Faith and the Classics of Science Fiction (Brazos Press, 2006).
Prof. Bertonneau's work was permeated with a joy common to those imbued with a love of tradition, as well as an affection for their forefathers' legacy and heritage. He was what has come to be known as one of the last genuine academics, whose thirst for Truth – that striving for a deeper understanding and appreciation of the human condition – makes this loss all the more tragic to us all. For this reason he formed part of the spiritual core of our association here in Sydney, even if a vast geographic expanse may have separated us physically. He was, as J. M. Smith paraphrases Gerard Manley Hopkins, one of those bright minds that rain rich beams down on those they pass. Those who are not familiar with his work are encouraged to read his contributions to SydneyTrads, a list of which is reproduced below:
Prelude, Fugue, and Riffs on Baudelairean Traditionalism
(17 October 2015)
Shostakovich's "Leningrad" Symphony: Art Transcending Politics
(30 April 2016)
René Guénon and Eric Voegelin on the Degeneration of Right Order [Part I]
(19 July 2016)
René Guénon and Eric Voegelin on the Degeneration of Right Order [Part II]
(26 July 2016)
The Pagan Ordeal of Dominique Venner [Part I]
(2 November 2016)
The Pagan Ordeal of Dominique Venner [Part II]
(3 November 2016)
The Pagan Ordeal of Dominique Venner [Part III]
(4 November 2016)
Identity: The Future of a Paradox
(11 February 2017)
Vincent d'Indy, le Wagnerisme, & Tradition
(30 November 2017)
Is Practicality Practical?
(24 December 2017)
Prof. Bertonneau will be remembered. It is now incumbent on us to continue his legacy and ensure that our work is worthy of that memory.
A tribute is scheduled to appear at the Orthosphere at some point in the near future.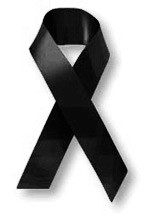 SydneyTrads is the web page of the Sydney Traditionalist Forum: an association of young professionals who form part of the Australian independent right (also known as "non-aligned right").