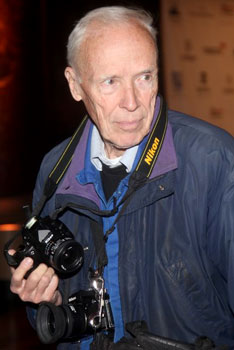 "Then the army came along, this is 1951, I was drafted, well they were appalled that I would go and their investment would be on hold, who knows what would happen. I was appalled at them! I thought: you're drafted, this is your country where you live, who you are, you go! And they couldn't understand that at all. Of course I went in the army. I wouldn't think otherwise."
▪ Bill Cunningham interviewed for "Bill Cunningham – New York" (Zeitgeist Films, 2011).
SydneyTrads is the internet portal and communication page of the Sydney Traditionalist Forum, an association of individuals who form part of the Australian paleoconservative, "traditionalist conservative" and "independent right".