What follows are programme notes for the "Conservative Song" segment of Radio Carpe Diem compiled by Dominik Giemza. The notes were produced for a broadcast of Monday, 24 January 2011, and form the basis of a live on-air discussion about conservative and traditionalist themes that can be inferred from items of popular music. Radio Carpe Diem is Australia's only paleoconservative and traditionalist radio programme and can be accessed online or free to air at 88.9FM at 8:00pm to 10:00pm Mondays (Sydney, Australia). Readers' comments are welcome here at SydneyTrads. Listeners are encouraged to tune in and engage in the discussion.
A Man's Strength is his Virtue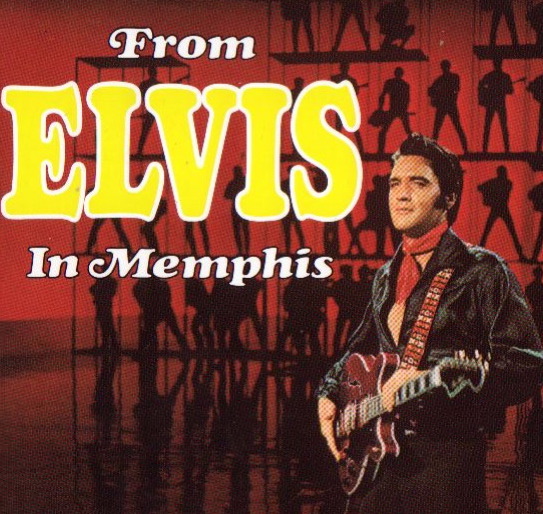 It's inevitable that we would eventually get around to presenting a conservative piece sung by the King of Rock and Roll. The difficulty is knowing where to start in his vast repertoire – do we go for the gospel songs or the patriotic ones or the stories of love and of virtue. In the end we threw a dart at his discography and came up with this one – "Only the Strong Survive" – likely to be the first of many that we will play on the show.
Introduction
So much has been said about Elvis Aaron Presley and so much is common knowledge and myth that we will not go through the basics for you tonight. Suffice it to say that he was a god fearing Southern man that read the Bible daily, loved his mother and was generous with his money. His many flaws were in proportion to his greatness so we will not say he was a saint or an angel or even someone who refrained from sin but he did exhibit virtue and duty to his country, his family and his fans throughout his very full (some say over full) short life.
Here are some interesting points that show the character of Elvis at this best:
♦ He did his duty to his country – at the peak of his career as a teen idol he was conscripted to the army and put his career on hold for two years as he was shipped off to Germany.
♦ He did not become a conscientious objector (like Muhammad Ali), he did not join the special entertainment corps (like many celebrities) and thus spend his time giving concerts and publicity appearances, and he did not join at a high rank (he started out a private).
♦ He served in the 3rd armoured division based in Friedberg, Germany, hardly a glamorous outfit. He is quoted as saying that he was looking forward to serving his country and that he did not want to be treated differently from anyone else: "The army can do anything it wants with me."
♦ While he was training his mother was taken ill and passed away (aged 46). He was given time to see her and time off to attend the funeral but he returned to his training afterwards.
♦ He had some success, enlisting as a private and attaining the rank of Sergeant on discharge.
♦ He donated his army pay to charity, purchased TV sets for the base and bought an extra set of fatigues for everyone in his outfit.
♦ He was always careful to acknowledge his humble beginnings and the debt owed by him (stylistically) to the musicians that influenced him. In a press conference after his unforgettable 1968 "Comeback TV Special" a journalist for the first time referred to him as "The King". Immediately Presley gestured toward Fats Domino who was also present and said "no, that's the real king of rock and roll." I think it shows a wonderful deference to the elders that guided his music and influenced his style.
♦ From Wikipedia: Cassandra Peterson, later to have fame as schlock horror TV presenter "Elvira", met Presley in Las Vegas in 1968 when she was working as a showgirl. She is quoted as saying: "He was so anti-drug when I met him. I mentioned to him I smoked marijuana, and he was just appalled. He said don't ever do that again!" He was deeply opposed to recreational drugs and rarely drank (as his family had a history of alcoholism). Yes sleeping pills are not recreational drugs!
♦ On stage he usually carried a Derringer in his right boot or a .45 pistol in his waistband.
♦ In a meeting with President Nixon on 21 December 1970 he expressed his patriotism and contempt for the hippie drug culture. This is where he got his deputy badge from the Bureau of Narcotics and Dangerous Drugs. Interestingly he saw the Beatles as exemplifying a trend to anti-Americanism and drug abuse in popular culture.
♦ For his famous jumpsuit in the Aloha Concert (the first live televised concert by satellite – with 100s of millions of viewers around the world) he came up with the eagle motif for the cape as "something that would say 'America' to the world."
Tonight's Song
"Only the Strong Survive" was written in 1968 by Jerry Butler, a Mississippi born soul singer (who started out as a gospel singer in Chicago). It's a simple song about a young man how is recalling his sadness at a love affair that ended and the good advice provided by his mother, for him to put his sadness behind him and look to the future in hope of finding another love. It's got some great conservative nuggets:
Firstly it acknowledges the experience of elders in life and gives respect to the wisdom they express.  Secondly it teaches us resilience, an attitude against victimhood. Yes your love has left you but you must overcome your emotion and act to turn your life around. Thirdly it teaches you self respect: "Well I wouldn't let that little girl / No I wouldn't let her know that she made you feel like a clown." Lastly it teaches you that strength, in this case the inner strength shown in one's self confidence, is one of the virtues of manliness in the great scheme of things that is the relationship between the genders: "Yes she said: Only the strong survive, only the strong survive / You've got to be a man You've got to take a stand."
This is a bit of crucial wisdom, for it is your role as a man to pick yourself up from disappointment, particularly when finding you are rejected in the pursuit of a wife just as its the prerogative of a woman to leave you. Its only by having another go by getting over it that life can go on and you leave the limbo of despair in this all too common place situation. So chin up lads! There are millions of women. And if this one doesn't think you're good enough there are plenty that do (and this one wasn't the right one anyway).
– Dominik Giemza
The writer is a legal practitioner and the co-host of Carpe Diem Radio's regular segment: the "Conservative Song" . The above notes were drafted for a live and on air debate about conservative and traditionalist themes which can be found in popular music. Listeners can access Radio Carpe Diem either on air at 2RSR 88.9FM in the greater Sydney region, each Monday between 8:00pm and 10:00pm, or streaming live via TuneIn.com. Feedback is welcome.
SydneyTrads is the internet portal and communication page of the Sydney Traditionalist Forum: an association of young professionals who form part of the Australian paleoconservative, traditionalist conservative, and independent right.