What follows are programme notes for the "Conservative Song" segment of Radio Carpe Diem compiled by Dominik Giemza. The notes were produced for a broadcast of Monday, 28 June 2010, and form the basis of a live on-air discussion about conservative and traditionalist themes that can be inferred from items of popular music. Radio Carpe Diem is Australia's only paleoconservative and traditionalist radio programme and can be accessed online or free to air at 88.9FM at 8:00pm to 10:00pm Mondays (Sydney, Australia). Readers' comments are welcome here at SydneyTrads. Listeners are encouraged to tune in and engage in the discussion.
Feminine Perspective, by Women for Women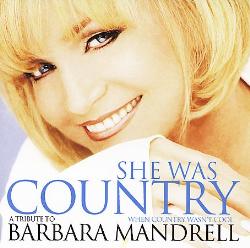 History
The song was written by Kye Fleming and Dennis Morgan. Morgan hails from the farming country in Minnesota USA and (for you trivia buffs) is famous for co-writing Aretha Franklin's "I knew you were waiting for me", Climie Fisher's "Love changes everything" and Rod Stewart's "My heart can't tell you no".
It was a hit for Barbara Mandrell in 1981 reaching number one on the Billboard magazine country music charts. Reba Macintyre and Lynn Anderson have also recorded versions of the song. Reba did it as a duet with Kenny Chesney and the real George Jones appeared on Mandrell's studio version. But I will pick Lynn Anderson's sweet version as the powerful and much nuanced lyrics stand out the most.
Notes for the Discussion
In this case the whole song is like great oratory it is structured around the subtle but unmistakable message it delivers. Wikipedia thinks it's just about being nostalgic about country music but I think it's far more than this – it's about being proud of your culture even when its under attack from competing influences and living that culture no matter if its trendy or not, not because it's the only culture but because it's the culture that guarantees your freedoms. This is not a song that could have been written in Saudi Arabia or indeed post EU Europe.
The wiki angle is taken from the second verse – about others listening to Rock and Roll and Rhythm and Blues. True – as this sets up an opposition of music styles. But the rest of the song is about more than this (because Country Music like those other styles is a cultural phenomenon). So there are references to:
(1) Clothing – boots, flannel shirts
(2) Food – coke and peanuts
(3) Activities – drive-in movies
(4) History – wild west
(5) Music – the great George Jones.
But one might argue this is just nostalgic fluff. Indeed fashion and food and coping with peer pressure at being outwardly trendy may be dismissed by true conservatives as just feminine fripperies. However the singer is not as shallow as that because just as you are lulled into nostalgia out comes the killer middle 8:
They call us country bumpkins
For stickin' to our roots
I'm just glad we're in a country
Where we're all free to choose
These words reveal that this is more than frippery. Ones roots are a cultural tradition and the song makes the direct link between the roots of the country folk and freedoms enjoyed by Americans. On one level one might dismiss this as relativism – being free to choose – but I think that this is a misguided interpretation. It's a direct reference to those cultural roots that have guaranteed those freedoms by linking all those nostalgic signifiers with the real and significant issue of cultural freedom being the cultural freedom that is enjoyed in the USA (and by inference those Western societies that share those freedoms). It does not give any credit to the German leider or the greatness of the Sitar or the joys of Chinese Opera! Nor indeed does it consider newer post 1950s styles are relevant (Rock & Roll, Rhythm and Blues etc).
I also like its optimism however. It assumes Country music is cool and that the great traditions of America are not yet past their use by date. So the message for tonight is live your culture in all its traditions (big and small). Lest it (and the great legacy it brings) become something that only exists in the afterlife of nostalgia.
Lyrics
I remember wearin' straight leg Levis
Flannel shirts Even when they weren't in style
I remember singin' with Roy Rogers
at the movies when the West was really wild

And I was listenin' to the Opry
When all of my friends
were diggin' Rock 'n Roll and Rhythm & Blues
I was Country, when Country wasn't cool

I remember circlin' the drive-in,
pullin' up and turnin' down George Jones
I remember when no one was lookin'
I was puttin' peanuts in my Coke

I took a lot of kiddin'
'Cause I never did fit in
now look at everybody
tryin' to be what I was then

I was Country, when Country wasn't cool
Oooh

(Chorus:)
I was Country, when Country wasn't cool
I was Country, from my hat down to my boots
I still act, and look the same
What you see ain't nothin' new

I was Country, when Country wasn't cool

(Instrumental Break)

They call us country bumpkins
For stickin' to our roots
I'm just glad we're in a country
Where we're all free to choose

I was Country, when Country wasn't cool
– Dominik Giemza
The writer is a legal practitioner and the co-host of Carpe Diem Radio's regular segment: the "Conservative Song" . The above notes were drafted for a live and on air debate about conservative and traditionalist themes which can be found in popular music. Listeners can access Radio Carpe Diem either on air at 2RSR 88.9FM in the greater Sydney region, each Monday between 8:00pm and 10:00pm, or streaming live via TuneIn.com. Feedback is welcome.
SydneyTrads is the internet portal and communication page of the Sydney Traditionalist Forum: an association of young professionals who form part of the Australian paleoconservative, traditionalist conservative, and independent right.