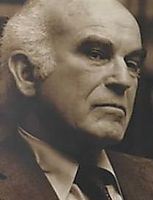 "The intensity of theoretical interest in the family has curiously enough arisen in direct proportion to the decline of the family's basic institutional importance to our culture. The present 'problem' of the family is dramatised by the fact that its abstract importance to the moralist or psychologist has grown all the while that its tangible institutional significance to the layman and its functional importance to economy and state have diminished."
▪ Robert Nisbet, The Quest For Community, (ISI Books, 2010) extract from page 51.
SydneyTrads is the internet portal and communication page of the Sydney Traditionalist Forum: an association of young professionals who form part of the Australian paleoconservative, traditionalist conservative, and independent right.