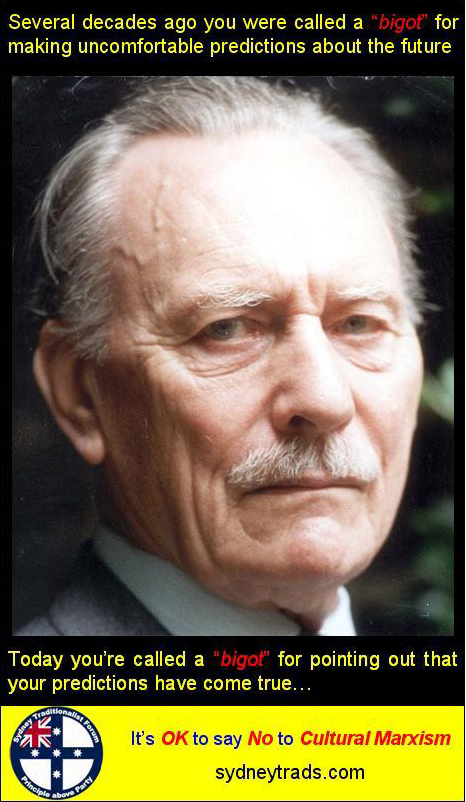 "'Why?' the people used to ask me, 'is the Government bringing these people into our country in ever-growing numbers? And where is it all going to end?' I tried to explain that the law of England could not distinguish between one British subject and another and that therefore the inhabitants of India, Africa and the West Indies were all the same in law as the inhabitants of Wolverhampton.
"It was a fiction, perhaps a romantic fiction, but one which could only be maintained if no practical effect was given to it. Year after year, in government and out of it, I begged colleagues to bring the law into line with reality; but the majority of Ministers and Members had no personal knowledge of what was happening in a few concentrated areas."
▪ Enoch Powell, Freedom & Reality (Paperfronts, 1969) extract from page 295.
SydneyTrads is the internet portal and communication page of the Sydney Traditionalist Forum: an association of young professionals who form part of the Australian independent right (also known as "dissident right" or "outer right").