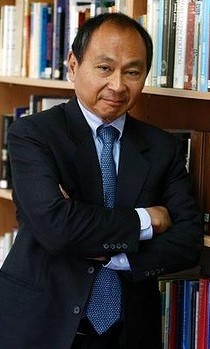 "I did not like the original version of Leninism and was skeptical when the Bush administration turned Leninist. Democracy in my view is likely to expand universally in the long run. But whether the rapid and relatively peaceful transition to democracy and free markets made by the Poles, Hungarians, or even Romanians can be quickly replicate in other parts of the world, or promoted through the application of power by outsiders at any given point in history, is open to doubt."
▪ Francis Fukuyama, After the Neocons – America at the Crossroads (Profile Books, 2006) extract from page 55.
SydneyTrads is the web page of the Sydney Traditionalist Forum: an association of young professionals who form part of the Australian independent right (also known as "non-aligned right").