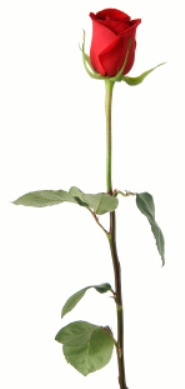 Everything in time prolongs
It must heed its inward law
To such all that is belongs
And in this it has no flaw;
Dark rose whose crimson face
Of unspoken ages find no trace
What eons had suchlike saw
When it was knit of perfect lace?
The Rose of Time! – and times again
Plucked perhaps for one so fair
As you? – In all the age of men
None was found save one to bear;
But all perishes; save this thread
O Rose -! Have sympathy for the dead
We desire to rise, lying there–
"O Ancient Gate – Raise thy head!"
– E. Antony Gray is an American poet, musician and writer. He maintains a journal of his poetry called A Spy In The House of God and is a contributor to Social Matter.
SydneyTrads is the web page of the Sydney Traditionalist Forum: an association of young professionals who form part of the Australian independent right (also known as "non-aligned right").