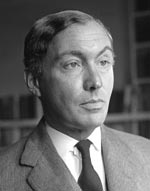 "Governments which have 'succeeded' (in an administrative or governmental sense) may nevertheless 'fail' in an electoral sense; and there is no reason to suppose that electors can judge the first with any serious precision. Governments chosen by 'free elections' may sometimes be better than others; but there is unlikely to be a high correlation (if measurement of this kind can be made at all) between a part of the process by which men come to office (a free election) and the use they make of office once they get it."
▪ Maurice Cowling, The Nature and Limits of Political Science (Cambridge University Press, 1963) extract from page 36.
SydneyTrads is the internet portal and communication page of the Sydney Traditionalist Forum, an association of individuals who form part of the Australian paleoconservative, "traditionalist conservative" and "independent right".