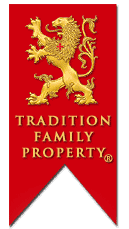 Yesterday, members of the Sydney Traditionalist Forum attended a lecture organised by the Tradition Family Property organisation on the topic of 'Is beauty really "in the eye of the beholder"?'
The lecture was hosted by Valdis Grinsteins who has been a full time TFP member since 1980. Mr. Grinsteins originally hails from Venezuela but has also worked with TFP chapters and groups in a number of countries across the globe. He is presently based in Poland and has helped set up a number of new TFP associations throughout Eastern Europe, notably the Baltic Republics. Mr. Grinsteins is a member of the Research Unit of the Polish Piotr Skarga Cultural Institute and is fluent in several languages.
Our contemporary culture is imbued with the notion that there is no objective truth. We are told it is not politically correct to say something is good or bad, ugly or beautiful, true or false, and so on. According to Mr. Grinsteins, this thinking is destroying our civilisation. The presenter drew on examples from art, architecture, as well as dally life, to expose the philosophical root of this doctrine and gave some very useful arguments against it. The lecture concluded with an extensive question-and-answer session where members of the audience were encouraged to discuss the various themes addressed and analysed.
The Sydney Traditionalists welcome the fact that interest in the Tradition Family Property organisation has been growing in recent years. It is heartening to see traditionalist minded fraternities working together to create an independent movement dedicated to Western cultural revival.
– SydneyTrads Editors
SydneyTrads is the internet portal and communication page of the Sydney Traditionalist Forum, an association of individuals who form part of the Australian paleoconservative, "traditionalist conservative" and "independent right".