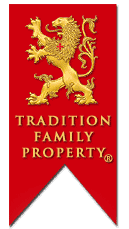 Yesterday, members of the Sydney Traditionalist Forum attended a lecture organised by the Tradition Family Property organisation on the topic of 'The Curve of History.' Our friend Paul Folley writes the following as an introductory comment to the lecture:
We have the pleasure of a return visit by Valdis Grinsteins. As you will recall, he was here a few months ago. He is willing to do the honours and will be speaking here at TFP house one evening this coming week. The topic is intriguing. Let me explain. One day during my recent visit to Kraków, Poland, I saw him working at his computer and there was this intriguing graph on his monitor. It was obviously historical, because I could see dates and names. I inquired, and he told me it is a model used for analysing history. It reveals an inner dynamic that enables us to make sense of history and represent this dynamic in terms of a graph. It sounds more academic than it really is however, and the best thing would be to come to hear for yourself. And one thing is certain: discussion will be lively!
The lecture was hosted by Valdis Grinsteins who has been a full time TFP member since 1980. Mr. Grinsteins originally hails from Venezuela but has also worked with TFP chapters and groups in a number of countries across the globe. He is presently based in Poland and has helped set up a number of new TFP associations throughout Eastern Europe, notably the Baltic Republics. Mr. Grinsteins is a member of the Research Unit of the Polish Piotr Skarga Cultural Institute and is fluent in several languages.
In this lecture, Valdis illustrated the popular view of the progress of history, and contracted it with a critical appraisal of key turning points and watersheds in Europe and Asia. He presented a graph which indicated social advances and historical decline measured against time. The ensuing discussing showed that what is ordinarily thought to be historical progress is in face part of a degenerative process. Examples were discussed from literature, political events and social upheaval.
– SydneyTrads Editors
SydneyTrads is the internet portal and communication page of the Sydney Traditionalist Forum, an association of individuals who form part of the Australian paleoconservative, "traditionalist conservative" and "independent right".