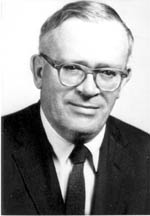 "We may feel satisfied to be damned for not producing great art or for not observing ceremony, but what if it is shown that addiction to comforts unfits us for survival? This is not a new story; the fate of the fat and flabby animal overtaken by the lean and hungry presents an allegory of familiar experience. Nor is it necessary to review the days of Roman degeneracy, though the case would be apposite; let us rather see the problem in its essence and ask whether the worship of comfort does not follow necessarily from loss of belief in ideas and thereby induce social demoralisation."
▪ Richard M. Weaver, Ideas Have Consequences (University of Chicago Press, 2013) extract from page 107.
SydneyTrads is the internet portal and communication page of the Sydney Traditionalist Forum: an association of young professionals who form part of the Australian paleoconservative, traditionalist conservative, and independent right.