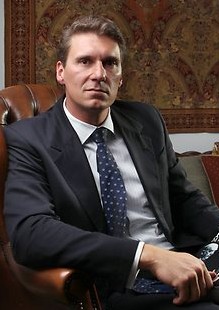 "Indeed, there is no model conservative due to the inherently variable nature of the human condition and the particular traditions that it creates. This will naturally result in a wide and greatly varied multiplicity of different communities, social systems and structures across the globe. Conservatism reflects the character of an individual and his rejection of any particular abstract ideology. This is because it is sustained by fluid sentiments rather than rigid dogmata. This is reflected in the accommodation of the diverse views on any number of subjects by those who identify themselves as conservative. There is perhaps no better proof of this than the fact that many of these conservatives will frequently argue among each other, almost as often as they do against the left, and sometimes with great passion and vitriol."
▪ Cory Bernardi, The Conservative Revolution (Connor Court, 2013) extract from pages 8 through to 9.
SydneyTrads is the internet portal and communication page of the Sydney Traditionalist Forum: an association of young professionals who form part of the Australian paleoconservative, traditionalist conservative, and independent right.