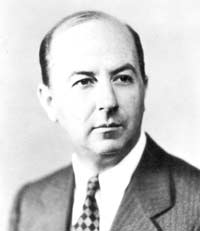 "For such of us as wish to sustain certain elements out of the Southern life, our backs must be against the wall. The diverse and most manifest excellences, such as public improvements, exhilaration, money, and so on, that belong with the new state of things we should be only fools not to see and try to evaluate. But that does not mean that we have to swallow all the jargon, concessions, and simplicity of mind that fill the air. We are not necessarily old fashioned because we stand by certain guns; it may mean only self-respect, proper pride, and distinguished scorn. But let us have no silence. A more conscious attitude is necessary for us. Not the usual attitude too often met in Southerners, and worse for our cause than silence would be. The mere hauteur, the supercilious, defensive high-headedness, the bursting bitterness, old tales, exclusive sentiment have been used up long ago; and have grown only flat or picturesque and endearing, or impolite or antagonistic, sometimes pathetic. In sum, there is a campaign to consider."
▪ Stark Young, "Not in Memoriam, But in Defence" I'll Take My Stand (Harper and Brothers, 1930; Louisiana State University Press, 2006) extract from page 334.
SydneyTrads is the internet portal and communication page of the Sydney Traditionalist Forum: an association of young professionals who form part of the Australian independent right (also known as "dissident right" or "outer right").